Irina Mikhailova
"It was a magical moment in morocco. when we first met the queen of cosmic world music. She was performing with a great band from the states called "Medicine Drum". We had the pleasure to share the stage in the sahara-dessert for the purpose of celebrating the millenium in 2001 and we where so impressed by the magical power of her voice and simply blown away by her charismatic stage appearance."
Years later they found each again on a festival in greece and somehow it just happened, that they where invited to play together in Germany in the Balver Höhle, on a crazy party that was organized by another great SSO-supporter Stefan Belz, a visionary event-organizer from downtown Essen.
The collaboration between Irina and SSO turned out to be one of the most creative and fullfilling crossover activites and it was very much appreciated by music and trancelovers on all of the psychedelic trance festivals in europe.
and there was one of these unforgatable events; it happened when Irina and Jenssso performed together on the How Weird Festival in San Fransico....
You must install Adobe Flash to view this content.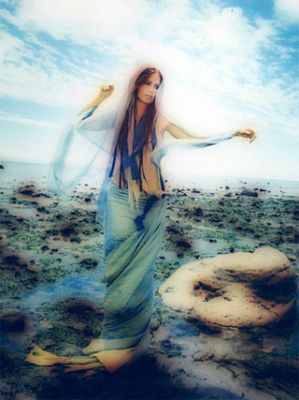 Irina Mikhailova was born in Kazachstan and studied vocals in Russia, St. Petersburg.
Today she lives in San Francisco, when she is not travelling around the planet presenting her tremendous goddesses power with her songs.
Besides being a brilliant compser, Irina realizes almost uncountable musical cooperations and it is defintily worth following her track.
Her reputation as the queen of cosmic world-music is the best of the best and if by any chance there is a opportunity to be at one of the concerts where Irina teams up with Star Sounds Orchestra, you will be shure to arrange yourself to be around and become part of something very special!
Confirmed dates with SSO in 2013 are 18.th july Antaris Open Air / 2. august Flow Festival, Austria. / 7. august OZORA, Hungary / 14. august Freedom Festival